Wow! Spring has arrived this weekend in Central Pennsylvania – big time. Temps have jumped up and the yard sales and flea markets were in full swing. Seems folks are busy with spring cleaning and getting rid of the stuff they've been looking at and tripping over all winter long. *Note to self – clean out closets and begin spring purge!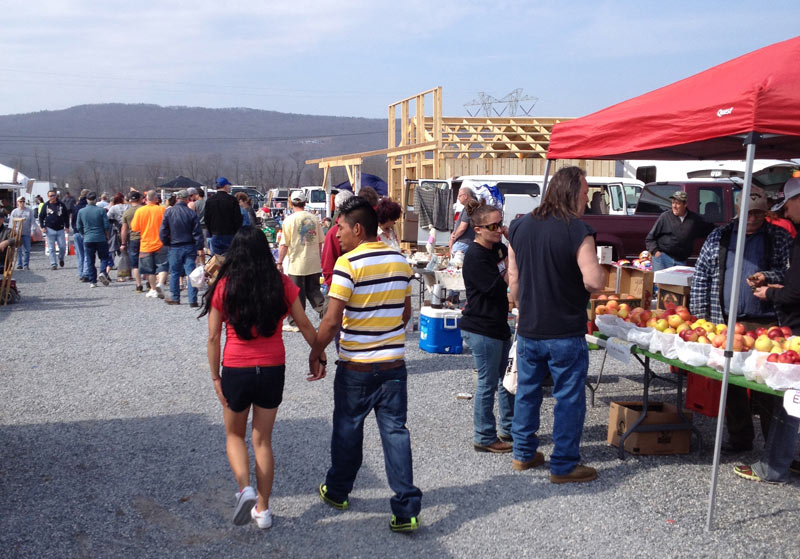 Crowds of people were out this weekend enjoying the warm sunny weather and looking for bargains. We joined in the shopping fun at 2 of our favorite local flea markets, Saturday's Market in Middletown, PA and Williams Grove Farmers' Flea Market at Steam Engine Hill, Mechanicsburg, PA. I really need to write a proper blog post about both of these markets – soon! In the meantime I couldn't wait  to show you some of our excellent flea market finds.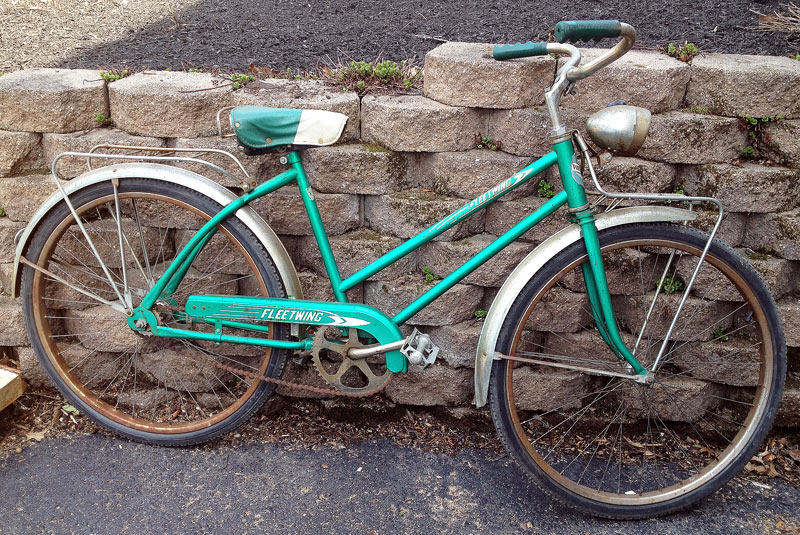 This lovely vintage green Fleetwing bike has all original parts, coaster brakes and the racks will be great for commuting around campus or riding to the market. It will be getting a tune-up and good cleaning but I've already taken it for a spin and its pretty darn cool, unfortunately a little too small for me, so we'll be bringing this to the Philly Flea, May 3, 2014 to sell.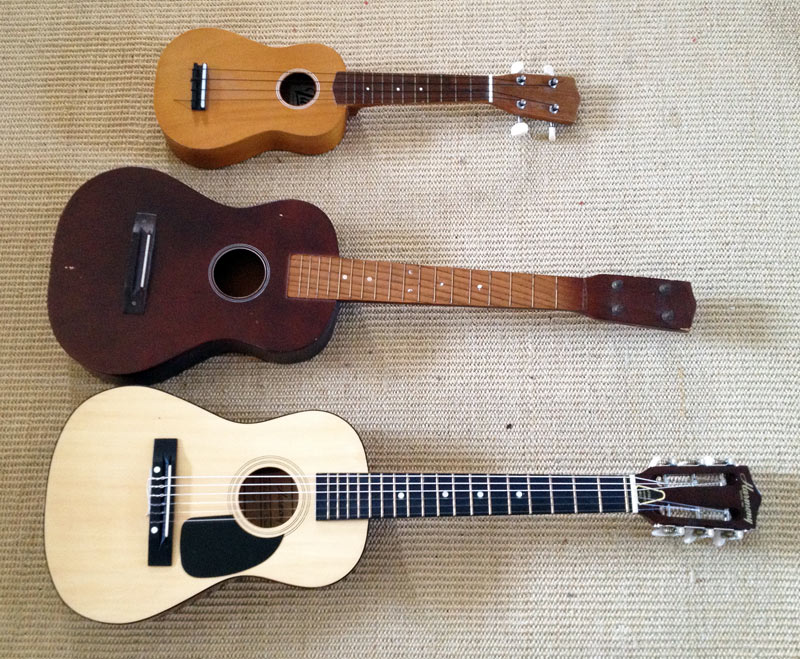 3 of my very favorite finds – 2 Ukelele's (top one is a Soprano Ukelele and second is a Baritone Ukelele) and a very nice Harmony Childs Guitar.
A few minor fixes, new strings, tuning and these three will be ready to start making music.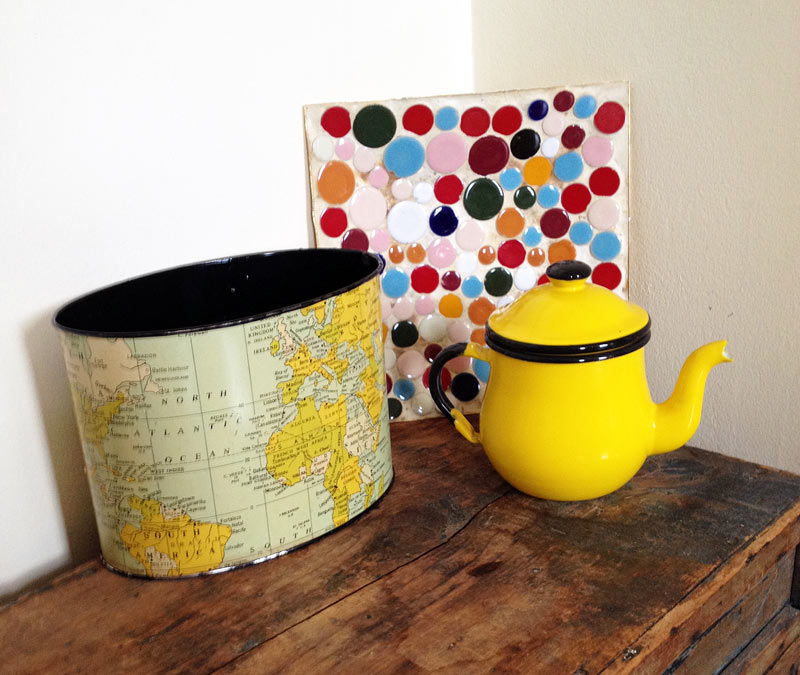 I couldn't resist these fun doodads – on the left is a vintage metal mail holder decorated with the world map ( you know I have a weakness for maps), a little sunny yellow enameled teapot (excellent condition – I also seem to have a thing for bright yellow), and another fun vintage mosaic dish/tray.
And my favorite goofy find that became a super fast DIY project – my Dinosaur planter! The plastic Dino was $2.00, my husband cut his back off to create the opening. I bought the succulent plant for $1.00 at the farmers flea market and put it all together for a quirky little planter. These could make fun little gifts. I've seen larger Dino planters online for $45.00!
How was your weekend?  Find anything fun?
I hope so…more later….
- Victoria & Kevin
Tourdethrift & SecondWindCabin