March 2014: Urban Flea Adventure at the Phila. Flea Indoor Market
We started off March with another visit to the fantastic Phila. Flea Market at 820 Spring Garden St, Philadelphia, PA. This was our 2nd time (read about our first adventure here) selling at the indoor Phila. Flea and once again we had a blast.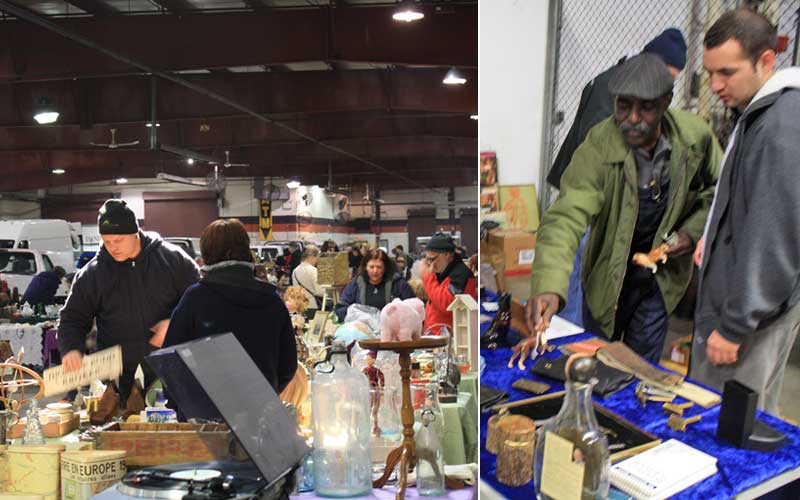 It's a bit of a drive for us, from Harrisburg, but it is well worth the trip. We arrive at 7:00am and start to set up as some early bird shoppers start to hover. Surprisingly these are not all dealers like at other flea markets, but actual shoppers who know they can find some neat stuff before the rest of the crowds show up. We noticed the last time we sold here that the crowd seemed to get heavier later in the day, but this time we had quite a few shoppers all day long. The shoppers are friendly and fun to chat with, which is one of the things we like about this particular flea market.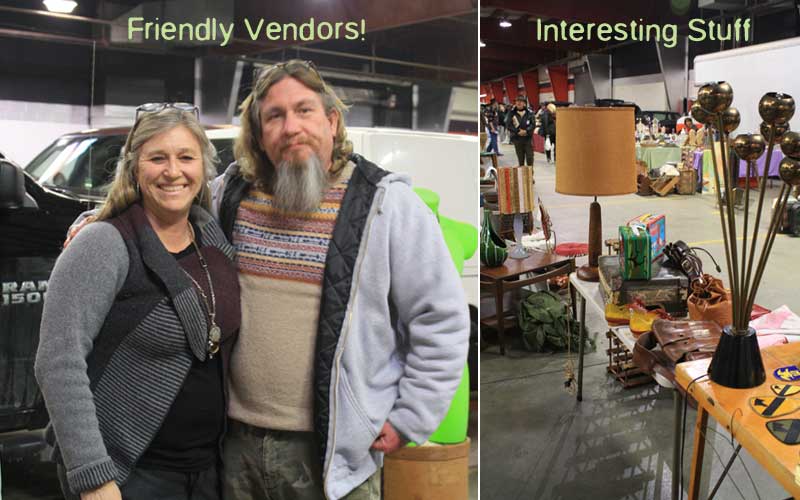 Each time we've been at the flea we've also been fortunate to meet some really great vendors, which makes the long day of selling much more enjoyable. This time round we had Jill and Rick White from J&R Uniquities across from us. They have a great eye for unique, vintage and antique items and are equally gifted at re-purposing and up-cycling old stuff into creative new items. If you get a chance stop by and check out their booths located at Columbus Antique Mall, 2885 Rt. 206 South, Columbus, NJ, 08022. We are hoping to get over there soon, and we'll be sure to share our visit with you here on Tour de Thrift!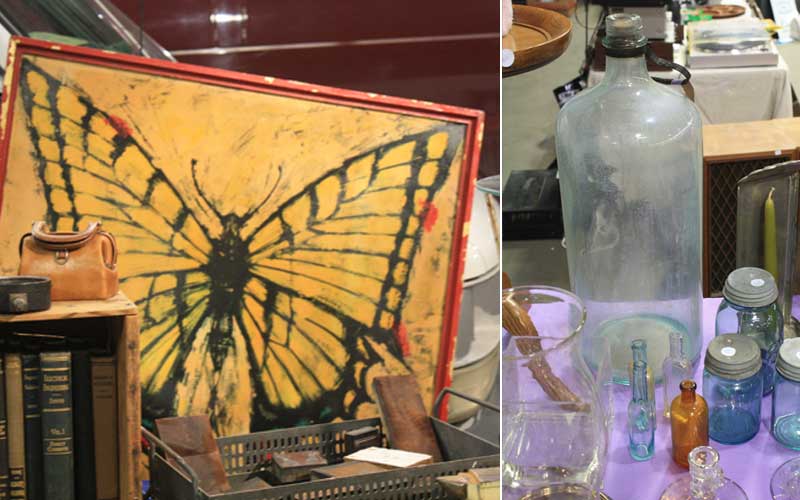 There's some pretty cool vintage clothing vendors at this flea (my sister is one of them, she sells some amazing finds under Edna's Mad Mod World) with an impressive array of styles and era's represented. It's also neat to see so many young folks shopping and embracing vintage style!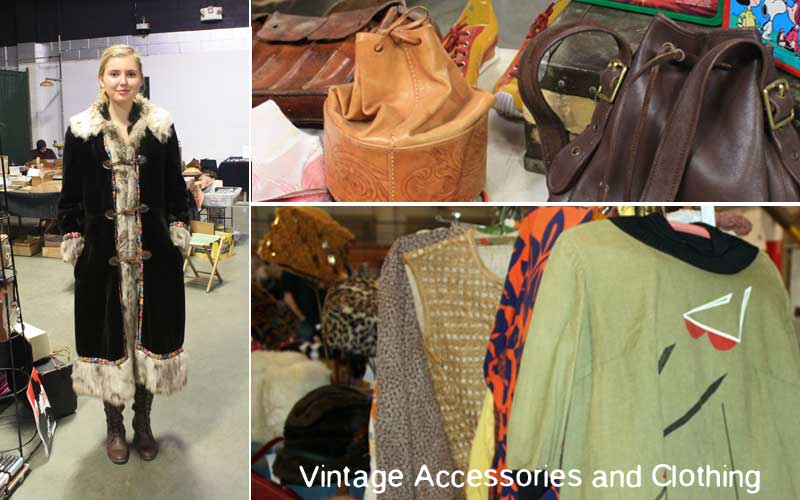 We had a great day selling our vintage goods. As usual our albums, turntables, speakers and Polaroid cameras were a big hit. Our guitars, harmonicas, housewares and even our fixed up reproduction Eames Lounge chair, all found new homes. All of our plaid wool blankets, scarves and a groovy mid century suitcase  left with a very interesting Prop Master, who was in town (from Maine! What a small world.) shooting a pilot show for one of the major networks – how exciting to think some of our stuff might end up on TV.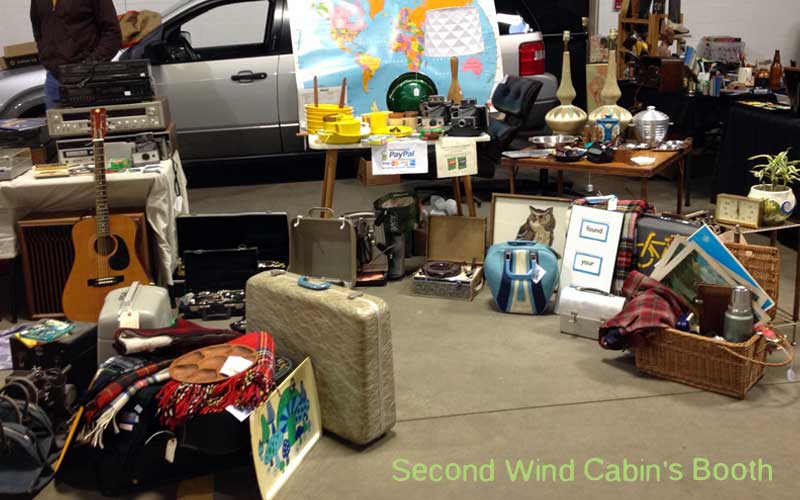 I've said it before but will say it again if you live anywhere near Philadelphia or planning a visit, definitely check the Phila. Flea Markets website for the location and dates of the upcoming markets. I'll be posting the dates on our site as well. Look for the Events posted under the Subscribe button on the right side of the page. You can also sign up to receive notices of when we post and find out about new & upcoming adventures.
As always if you have any places you'd like to recommend we visit, please leave a comment, we'd love to hear from you.
More Later…
Tour de Thrift